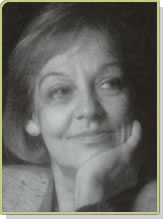 COMPOSERS AND PERFORMERS
FİLİZ ALİ
Filiz Ali was born in Istanbul. After the death of her father Sabahattin Ali, she entered the piano department of the Ankara State Conservatory. She then traveled with a Fullbright grant to the United States, where she studied chamber music and correpetition. In 1962 she returned to Ankara and was appointed assistant teacher of piano and accompaniment.
She has prepared many programs for TRT Ankara and Istanbul Radios. In 1965 she moved to Istanbul, and was one of the founders of the Mimar Sinan University State Conservatory, where she became the president of the Musicology department in 1990.
Ali has written many musical articles for Milliyet Sanat, Gösteri, Esquire and Marie Claire magazines, as well as Cumhuriyet, Politika, Hürriyet, Yeni Yüzyıl and Radikal newspapers. She has directed the Ayvalık International Music Academy since 1998, and is presently teach at Sabancı University.
Books:
Sabahattin Ali (1979)
Müzik ve Müziğimizin Sorunları (1987)
Dünyadan ¬ve Türkiye'den Müzisyen Portreleri (1994)
Filiz Hiç Üzülmesin (1995)
Cemal Reşit Rey′e Armağan (1996)
Ferhunde Erkin, Tuşlar Arasında (2000)