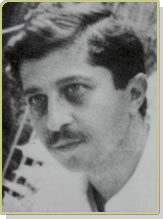 COMPOSERS AND PERFORMERS
CEM BAHAR
(1946-) Prof. Dr. Cem Behar's musicological research is concerned with Turkish art music. In addition to books, articles and papers in this area, he has also published many book introductions and criticisms in newspapers and magazines.
Prof. Dr. Behar graduated from the University of Paris, then returned to Turkey and is a lecturer at Boğaziçi University in Istanbul, where he is currently serving in the Economics and Management Department as a professor of Economics and a vice-rector.
Books:
Klasik Türk Musikisi Üzerine De­nemeler, İstanbul, Bağlam Yayınları,1987.
On sekizinci Yüz Yılda Türk Mü­ziği, İstanbul, Pan Yayıncılık, 1987.
Ali Ufki ve Mezmurlar, İstanbul, Pan Yayıncılık, 1990.
Zaman, Mekan, Müzik-Klasik Türk Musikisinde Öğrenim, İstanbul, AFA Ya­yıncılık, 1993.
Toruko-ongakunimiru Dentouto Kmdai ("Klasik Türk Musikisi Üzerine Denemeler," Japanese translation), translated by: Masamı Arai, Tokyo, Tokai University Press, 1994.
Musikiden Müziğe- Osmanlı Türk Müziği: Gelenek ve Modernlik, Yapı Kredi Yayınları, 2006